Homeopathy in Southport

Free, No Obligation Discussion

Phone Me on 01704 560626

rochellemarsden@gmail.com

Click here to email me
BLOG
Tips for Autumn- October/November '23
I am still not sure what the weather is doing. One week it's like winter and the heating is on and the next we are back to turning the heating off. I am finding it difficult to cope , how about you? . I have had a bumper crop of red sweet tomatoes this year as well as courgettes but the snails got my mange tout and I only got 1 mini aubergine.
Flu
Do you ever wonder why some people get the flu and others don't? It is all to do with susceptibility. So you might ask how do I decrease my susceptibility to flu and other winter bugs? Build up your immune system is the answer. Some people swear by Echinacea. I normally recommend just a fortnight's use and then stop as it has been found that the effects wear off if you take it all the time. You can always restart it if you get ill or even every couple of months. Vitamin C is also important for the immune system and this you can continue. Personally because I have a good diet – plenty of fruit and veg- I only take it when I get a cold. I tend to take 3-4 grams a day although you can take much more. It is not a Vitamin that your body stores. Your body will tell you if you take too much with copious soft bowel movements as it eliminates the excess you have taken.
Vitamin D – the sunshine vitamin - is one I take all year round but more in the Winter. It must be D3 – the natural one.
If you know of people who are suffering from the after effects of Covid or the vaccine please let them know that homeopathy may be helpful.
S.A.D
What about those people who suffer from SAD (Seasonal Affective Disorder) and feel they just want to hibernate for the winter? If you are one of them I suggest you buy a SAD Light Lamp. I got mine from Amazon! We also have the homeopathic remedy Sol that can be tried. I think EFT tapping would be useful here focusing on the fact that Winter is not for ever as Summer is always around the corner. Have a look at this video for more information:-
http://www.youtube.com/watch?feature=player_embedded&v=EU3A_jFIp6c
Halloween
I always make up a big bag of unsalted, unsweetened popcorn and ladle it into the plastic bags the kids carry with them for their goodies when they go door to door. This is a much healthier and cheaper option than sweets. I buy the dried popcorn and cook it up from scratch.
Bonfire night and your pets.
I have decided to include this tip this month to give you a chance of getting stocked up with the remedy. Pets who get scared of fireworks and other noises really appreciate a dose of Aconite 30 which stops the fear. Either pop a pillule in their mouth between the lower lip and teeth or pop a couple in their drinking water. Works a treat.


I am having a lot of success with Matrix Reimprinting – an offshoot of EFT tapping for any problem which has been caused from a trauma in the past. If you would like to try it do contact me via my website for an appointment. EFT tapping is proving a Godsend for those with anxiety from the virus. Do contact me if you think I can help you.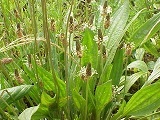 Useful Websites & Further Reading
There are literally thousands of books available on homeopathy available nowadays and any large bookshop should have a fair selection. Amazon is a useful website, there you can read reviews of books written by people who have read the books in question.

Some of the books that you may find useful as a newcomer to homeopathy include:

"Homeopathy" by Phyllis Speight
"Homeopathic Remedies for Children" by Phyllis Speight
"Homeopathic Remedies for Women's Ailments" by Phyllis Speight
"Complete Homeopathy" by Miranda Castro
"Handbook of Homeopathic Alternatives to Immunization" by Susan Curtis

The best place to find information regarding homeopathy in the UK on the web is probably Homeopathy Home. It contains an inexhaustible amount of links, reading, medical papers, qualified homeopathic practitioners in your area and all the up-to-date information regarding the world of homeopathic therapy that you could need.

You may also wish to have a look at other useful sites, including those belonging to the governing bodies in the world of homeopathy:

NEW!! Research shows Cytotoxic effects of ultra-diluted remedies on breast cancer cells.

How Homeopathy Works - An excellent short video by Dana Ullman

Homeopathy Heals Me - A brand new informative website

An Overview of Positive Homeopathy Research

The Society of Homeopaths

The Homeopathic Information Service

The Homeopathic Remedy Finder

Homeopathy Mall

Southport Osteopathic Practice

Hypnotherapy, Past Life Regression and EFT in Stoke on Trent / Crewe

Homeopathy Myths (NEW ARTICLE)

Making Peace with Herpes

Health and Goodness

Holistic Community

A brilliant Parenting Site with free downloads

Therapy Directory

Healers.co.uk

Holistic Directory

">